When choosing vendors, an overwhelming majority of procurement managers want relevant content at every stage of the buying process: before, during, and after a deal was closed. More significantly, they want direct access to high-value content, with no need to talk to salespeople. And close to 70% would not extend a contract without helpful content.
This means that marketers must create a steady stream of content that keeps customers engaged throughout product lifecycles. If they fail to do so, prowling competitors are eager to fill these content gaps.
For Content, Quality Outperforms Quantity Every Time
An effective B2b content strategy attracts its targets by spotlighting pain points or bottlenecks and suggesting solutions. This means focusing on two key factors:
Credibility: Around two-thirds of corporate decision-makers say they get better information elsewhere, as vendor materials are biased and not objective, forcing them to seek trustworthy information elsewhere;
Relevance: many marketers are sabotaging their campaigns by adopting a scattershot approach. Spamming inboxes is a sure way to weaken your brand image, with over half of B2B content recipients saying they receive too much stuff focused on style rather than substance, forcing them to seek comparisons and confirmations elsewhere.
Retention As Important As Conversion
The figures indicate that many marketers are missing out on ways of demonstrating product value, weakening customer relationships rather than strengthening them. This is why content strategies and their implementation must be reviewed along the entire sales funnel (and beyond), ensuring that customer needs are met at every step along their journeys.
When customers are bombarded by content with low or no value to them, they're unlikely to do more business with a brand that's not interested in meeting their ever-evolving needs. That's a serious marketing oversight, because the whole point of content is to drive dollars to your business by enhancing individual customer experiences.
Seven B2B Steppingstones to Revenue-Boosting Content
Content that effectively beefs up the bottom line needs more than seasonal offers and catchy headlines. Surging sales are underpinned by content strategies that create real value for even the flimsiest of leads, as well as potential buyers and current customers.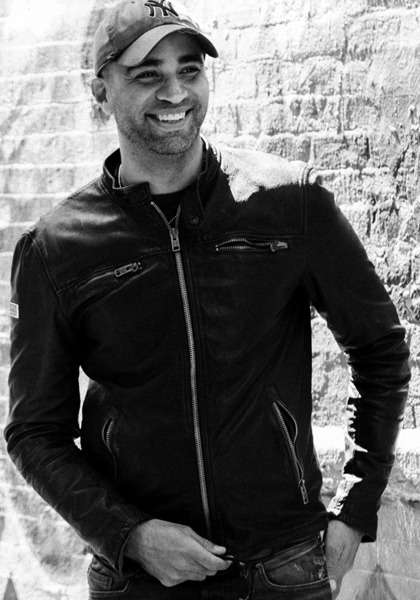 See how Transmyt can drive massive amounts of growth for your business.
SEO – Unlock massive amounts of traffic.

Content Marketing – Our team creates engaging content that will get shared + attract customers.

Paid Media – Effective paid strategies with clear ROI.

Website Development – Cutting-edge technology platforms.
A revenue-pumping content strategy needs a clear roadmap, with seven steppingstones leading to success:
1.      Corporate resources shape all content plans, and should ideally include a cross-department content panel, content strategists, and a multi-skilled content deployment team that can create a culture of innovation, steered by customer experiences and digital transformations;
2.      Asset management avoids wasting time, effort, and budget funding by avoiding content waste, which includes poor findability and weak customizability. Instead, content deployment teams should keep content inventories and libraries constantly updated, with optimized tagging, and bridging gaps as they appear;
3.      Taxonomy is a useful tool for standardizing all the words or labels used to identify your content (is that PDF download a whitepaper, an e-book, a manual, or a guide?), listing the parameters for each category and ensuring more accurate metrics;
4.      Metadata is a structured dataset that provides systems and users with details of content characteristics, including topic, format, and target audiences, thus allowing more modular content and more accurately individualized user experiences;
5.      Semantic AI is a new arrival in the marketing toolbox that is developing at a dizzying pace, encompassing technologies like machine learning, natural language processing, ontology, knowledge graphs, and auto-tagging, all leading to faster and more accurate content personalization;
6.      Infrastructure is the technology (both hard and soft) that supports content production and customization, from creation to scheduling, scale, workflow, placement, and measurement. Cross-organization process analyses help integrate existing technology into content streams, while spotlighting gaps and bottlenecks;
7.      Measurements are the guide-rails of smart content creation, providing information, insights, and 360° overviews of process and performance metrics that in turn lead to data-driven conversions and retentions.
Strategic Links between Content and Revenues
To keep those quarterly sales figures humming along at a satisfactory pace, monthly content reports are a must in the B2B sector. Content dashboards with broad arrays of B2B metrics keep content teams moving along the right path. Metrics reflecting creation, production, auditing, and tagging activities indicate whether the right elements are in the right place – and at the right time.
These analytics steer the amount of content created, through tracking that provides feedback on what is used by sales staff and other teams, as well as when and why they use it. This is also a money saver, as high-performing content can be used more intensively, while lackluster items can be repurposed or retired.
Takeaway: Metrics-steered content not only influences, attracts, and engages buyers. It also builds loyalty and trust, paving a smooth path to surging profits.
Want more? Here are some other blog posts you might be interested in.
As we approach the end of 2023, it's an opportune time to reflect on the year's digital marketing trends and speculate ...

In the dynamic realm of marketing, encountering a phase where your strategies cease to yield the desired results is not uncommon. ...

Being a Chief Marketing Officer (CMO) is no easy feat. As the head of a company's marketing department, you are responsible ...
For founders and growing companies
Get all the tips, stories and resources you didn't know you needed – straight to your email!