Team building is an important tool for fostering collaboration, communication, and a positive work culture, even in remote environments. Although building a strong remote team takes time and effort and creativity, it's well worthwhile. Constructing a cohesive team fosters more positive views of work where collaboration flourishes.
Here are six low-cost strategies for building up a spirit of togetherness in teams working remotely:
Use virtual icebreakers: Starting virtual meetings with an icebreaker can help team members feel more comfortable and connected. Pick fun questions like  " What's your favorite meal?" or "Where's your dream vacation?"
Schedule virtual team-building activities: Video-conferencing tools can be easily repurposed for virtual team-building activities. Good options include happy hours, trivia challenges, virtual escape rooms, and even online cookery classes.
Encourage team members to share their interests with each other, finding ways to incorporate these hobbies into team-building activities. For example, if one team member is keen on yoga, you could ask them to share their favorite poses and talk about the benefits.
Create a virtual water cooler: IRL, the office water cooler is often a gathering place for colleagues to socialize. In a remote environment, you can create a virtual water cooler using messaging apps or virtual rooms where team members can drop by to chat and share ideas.
Schedule one-on-one check-ins: regular individual sessions with team members demonstrate care and concern for her well-being, forging stronger links and more open communications.
Acknowledge and celebrate accomplishments, underpinning a positive work culture and boosting team morale. Useful tools include online recognition boards and sending virtual cards to celebrate individual achievements.
Is Remote Team Building Worthwhile?
Yes, it certainly is! Here's why remote team building is a smart investment:
Remote teams often face unique challenges that can make collaboration and communication more difficult. these hurdles may include different time zones, language barriers, and a lack of face-to-face interactions. By building a strong virtual team culture and fostering positive relationships, remote teams can overcome these challenges and work together more effectively.
Remote team building boosts morale and motivation by building up trust and accountability. When team members feel connected to each other, they are more likely to be engaged and invested in their work, trusting each other and holding themselves accountable for their output.
Finally, By fostering collaboration and communication, remote team building can help improve overall team performance. Colleagues with good communications work together more effectively to achieve common goals, enhancing team performances as a whole.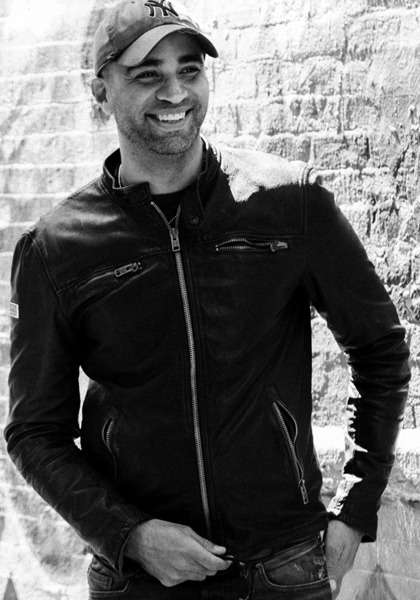 See how Transmyt can drive massive amounts of growth for your business.
SEO – Unlock massive amounts of traffic.

Content Marketing – Our team creates engaging content that will get shared + attract customers.

Paid Media – Effective paid strategies with clear ROI.

Website Development – Cutting-edge technology platforms.
Upsides of Team Building in Remote Environments
In a post-pandemic world, the benefits of remote team building are undeniable. While tentatively dipping corporate toes into the unknown waters of hybrid workweeks, smart businesses are covering all their options. Their goal is to boost team performances overall and set a positive but professional tone for the workplace.
Although team-building sessions may prompt yawns, they nevertheless create strong bonds among workmates. Sadly, it's all too easy for employees to lose the sense of community that develops with going to the office each day.
A recent survey of 5,889 workers showed that over 60% of people working from home are unwilling to go back to their previous on-the-job lifestyles. Although offices are opening back up at a steady pace, "people are making a conscious choice to work from home, rather than just out of necessity," notes Pew Director of Social Trends Research, Kim Parker.
Other Advantages of Remote Team Building
There are countless additional benefits of remote team building. More flexible, more accessible, and more cost-effective than traditional in-person activities, remote team building pumps up morale and streamlines communications. And all this quickly translates into better team performances.
These plus factors include:
More opportunities for team members to reach out to each other and build closer relationships. When team members feel more connected, their accountability rises and they are more likely to be motivated and engaged in their work;
Clearer communications that establish expectations, deadlines, and targets. This underpins closer cooperation, comfortably exchanging ideas and sharing feedback;
Increased flexibility in scheduling and location ensures everyone is included. As activities can be scheduled at times convenient for everyone, all team members can participate from anywhere, boosting their engagement;
Enhanced accessibility for team members with disabilities or other challenges that make traditional team-building activities difficult. Online platforms can be customized to accommodate different needs and abilities, so remote team-building activities are more inclusive;
Cost savings, because many traditional team building activities require travel, with meals, accommodation, and other expenses. In contrast, remote activities need only the usual videoconferencing tools, messaging apps, or other online platforms.
Takeaway:
After three years of remote work, companies must find ways of buoying employee morale, through innovative approaches to remote team-building activities.
Want more? Here are some other blog posts you might be interested in.
As we approach the end of 2023, it's an opportune time to reflect on the year's digital marketing trends and speculate ...

In the dynamic realm of marketing, encountering a phase where your strategies cease to yield the desired results is not uncommon. ...

Being a Chief Marketing Officer (CMO) is no easy feat. As the head of a company's marketing department, you are responsible ...
For founders and growing companies
Get all the tips, stories and resources you didn't know you needed – straight to your email!