So… has your business ever drawn up an effective social media strategy? It seems like a no-brainer, but a surprising number of companies have simply been leaping blindly onto the social media marketing bandwagon. Their C-suites are well aware that a strong online presence is a must, in order to thrive in today's competitive markets.
The first step in creating a social media strategy is to identify your business goals. What do you want to accomplish through your social media efforts? Enhance brand awareness? Drive traffic to your website? Increase conversions? Once you know what you want to achieve, then it's time to craft a smart plan for reaching these goals.
What Is a Social Media Strategy?
As noted by Search Engine Watch, 54% of social media users research products through these networks. Furthermore, almost three-quarters of today's consumers are happy to buy products or services based on reviews and referrals. All these factors confirm the need for a well-defined social media strategy in 2022.
A smart social media strategy steers network placements towards business goals. Its key elements include:
Content-type (always original and engaging);
Posting frequency (tailored to target readers); and
Platform selection (based on products/services).
The success of your strategy is measured through the following social media content metrics:
Reach The number of people who see your content.
Engagement: The number of people who interact with your content;
Conversions: The number of people prompted into action by your content.
Know Your Target Audiences
Like marketing roadmaps, social media strategies guide businesses towards their destinations: more sales and higher profits. The first step along this path to prosperity is to define your prospective consumers. Next, deconstruct your markets through segmenting target audiences.
There are countless variables that can be taken into account, of course. For strategic marketing purposes, they are generally divided into:
Demographics: gender, age, and income/occupation are among the most important. Others may include marital status, ethnicity, education, and location, particularly for services; and
Psychographics: interests, activities, and opinions, which include lifestyles, attitudes, aspirations, beliefs, and values.
Discover Browsing and Buying Habits
In a pre-pandemic report, Deloitte noted that 29% of social media users were likely to make same-day purchases by clicking on links. Underscoring the power of these networks, it found that consumers influenced by social networks were four times more likely to splurge during their online spending sprees.
In our (almost) post-pandemic world, these trends have become even more marked, due to the upsurge in online shopping, and the amount of time people spend on social media. In simple terms, these networks steer buying decisions in four ways:
Marketplaces and social media are compacting customer journeys, often pruned down to a couple of clicks on trusted websites;
Social media has ramped up the impacts of digital word-of-mouth publicity, aka reviews and specialized groups;
Influencer marketing brings aspirational (and persuasive) role models into consumers' lives;
Storytelling, trend-related content, and other ephemera build links between brands and their audiences.
Research Your Social Network Options
Every social media platform reaches out to specific audiences, with their users logging in for a wide variety of purposes. This means that each network can be used for different goals, with overlapping demographics ensuring added credibility for corporate messages.
Here are the top ten social media platforms by monthly active users (MAU) and launch dates
Facebook 7 billion MAU, launched in 2004;
WhatsApp 2 billion MAU, launched in 2009;
YouTube 1 billion MAU, launched in 2005;
Instagram 1 billion MAU, launched in 2010;
TikTok 0 billion MAU, launched in 2016;
Pinterest 431 million MAU, launched in 2010;
Reddit 430 million MAU, launched in 2005;
Twitter 330 million MAU, launched in 2006;
LinkedIn 310 million MAU, launched in 2003;
Snapchat 293 million MAU, launched in 2011;
Picking the Perfect Platforms for Your SM Strategy
Obviously, there's no one-fits-all social media network, with ubiquitous Facebook probably offering the broadest demographic. Although FB has lost its universal appeal, the influence of cutting-edge Metaverse technologies may well revitalize the fuddy-duddy image that it has built up over the past few years.
Together with Google, FB absorbs a huge chunk of online ad budgets by allowing brands to target consumers, based on their search data and interests. This flexible customization guarantees top-tier positions for both of them in any digital marketing strategy.
It's no surprise to learn that TikTok is the fastest-growing social media channel, particularly among younger users, attracted by its dynamic format. The other two visual networks – YouTube and Instagram – are also thriving. Indeed, they may well be stealing youthful audiences from Snapchat, whose mainly teen user base is shrinking.
Twitter is also in the doldrums. Far from global, its users consist mainly of politicians, celebrities, and journalists, and mainly in the USA. Even there, more than 80% of adults don't have Twitter accounts.
The granddaddy of them all, LinkedIn is going strong, as it completes its second decade. A B2B goldmine, this channel can transform the way that you do business. A meme-free refuge for executives and decision-makers, this is where professionals at all levels are actively seeking long-form content that is informative, interesting – and undiluted by cat videos!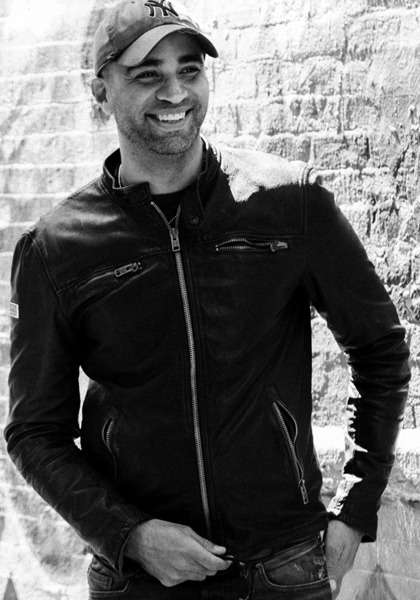 See how Transmyt can drive massive amounts of growth for your business.
SEO – Unlock massive amounts of traffic.

Content Marketing – Our team creates engaging content that will get shared + attract customers.

Paid Media – Effective paid strategies with clear ROI.

Website Development – Cutting-edge technology platforms.
Add Credibility through Brand Collaboration
A win-win marketing strategy, and collaborating with other brands may well be the fastest way to grow your business. That's because each company is showcased to new audiences, with reputations buttressed by their co-participants.
Ideally, the brands should operate in completely different markets. This broadens their customer bases by presenting their products and services to consumers who might be completely unaware of them. Here are three great examples:
●        Adidas + Lego teamed up on personalized sneakers, with colorful Lego bricks forming the Adidas tri-stripes;
●        Target + Lily Pulitzer produced a 250-piece designer collection of clothing, accessories, and homeware that sold out instantly in stores and online;
●        Uber + Spotify got together to allow Uber passengers to play their own Spotify playlists in music-enabled vehicles, using either the Uber or Spotify apps.
Takeaways: Implementing a social media strategy in 2022 is no job for an amateur. Instead of wasting money on irrelevant content rejected by readers, smart businesses are reaching out to consumers through campaigns designed by professionals. Like the old adage says: "There's nothing more expensive than cutting the wrong corners!"
Want more insights?
Subscribe to our weekly marketing tips and advice, delivered straight to your inbox.
Like what you see? Share with a friend.
In business, "strategy" is a term that is thrown around frequently, often without a true understanding of its ...

Have you ever wondered about the strategies businesses use to reach their customers? Welcome to the world of ...

Do you find it difficult to comprehend your customers' experiences and requirements? Would you like to improve customer ...
For founders and growing companies
Get all the tips, stories and resources you didn't know you needed – straight to your email!