Closing a sale is far more than just the final stage in a transaction. Smart businesses view it as a vital step in the "and-then-what approach" to marketing, the start of a long-lasting relationship of mutual trust and respect.
That's why thank-you pages are not just courtesies. With very little effort, they can feature additional conversion opportunities that help escalate buyers through sales processes at low or even no cost! Many marketers neglect the thank-you page, viewing it as merely a polite expression of gratitude. But they're wrong: this post-transaction courtesy is a subtle way of extending sales funnels by offering new conversion opportunities.
Extending conversion opportunities through Thank-you pages
When expressing appreciation for a purchase or sign-up, the underlying purpose of thank-you pages is to nudge customers on to the next stage, upping the chances of subsequent conversions. Instead of just saying "Thank you for completing this form", think about featuring another special offer (preferably time-sensitive), adding links to social media and blog posts, a related video, phone number for instant contact, a retargeting tracker cookie … the opportunities are endless.
Here are 12 hot tips on how to change thank-you pages into engagement pages, by adding additional conversion opportunities:
Tip #1    You're welcome! 
Keep customers feeling appreciated by splashing plenty of positivity around: Congratulations! Great Choice! Success! Smart Thinking! This feelgood feedback encourages consumers to interact with your brand through thank-you pages – and that means more clicks on last-chance conversion opportunities, with precious input for your CRM database!
Tip #2    Strike while the iron is hot! 
Now you've got your visitor's attention, grab this opportunity to slot in extra conversion opportunities: Check Out Our Latest Blog Post! Sign Up for Our Special Offers! Just make sure that there's a connection to their purchases, like a lawn care video or blog for customers buying garden furniture. What-next relevance is the key factor here, opening up innovative conversion opportunities through personalized content responding to consumer interests.
Tip #3    Spread the Word! 
Referrals are challenging for many businesses. This is why the best time to request them (Tell a Friend!) is when customer confidence peaks, right after a sale or sign-up. This is a great added conversion opportunity for thank-you pages, because almost 75% of consumers rate personal recommendations as a major influence on their purchasing decisions.
Tip #4    Get personal! 
For added relatability, make sure your thank-you page has at least a signature, name, and photograph. Extra conversion opportunities open up through videos featuring salespersons, managers or even owners, bringing buyers into your corporate family – which is a failproof way of buttressing customer loyalty. Adding credibility, credentials and awards can be displayed in this area, building up stronger trust in your brand.
Tip #5    Sharing is caring! 
Thank-you pages are the perfect place to boost customer engagement with your business through additional conversion opportunities, like links to freebies and offers. Using the "and-then-what" approach, a free e-book on DIY maintenance would attract air conditioning unit buyers – and that's a long-term conversion opportunity for other home comfort purchases in the future!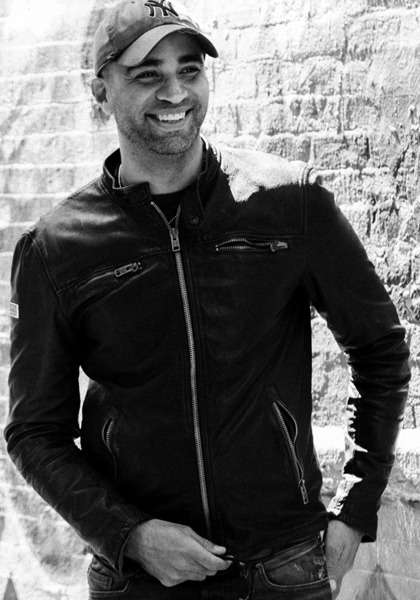 See how Transmyt can drive massive amounts of growth for your business.
SEO – Unlock massive amounts of traffic.

Content Marketing – Our team creates engaging content that will get shared + attract customers.

Paid Media – Effective paid strategies with clear ROI.

Website Development – Cutting edge technology platforms.
Tip #6    Keep your word! 
It's better to stay vague (We'll get back to you shortly) than make promises you can't meet (Quotes within 24 hours). Building up trust among your customers is a lengthy what-happens-then process, so don't blow it by overpromising at this early stage. The smartest way to handle this situation is to use chatbots that provide 24/7 responses to routine queries, freeing up staff to focus on qualified leads brought in through added conversion opportunities.
Tip #7    Stay high! 
Many recipients are too busy to read long texts. This is why CTAs offering last-chance conversion opportunities should always be displayed alongside the first couple of paragraphs (above the fold in pre-digital days), inviting impulsive clicks without having to plow through the entire message. Remember: you have only ten seconds to grab a reader's attention before they scroll by.
 Tip #8  Less is more! 
A couple of lines of appreciation are quite enough to express your gratitude. Instead, think about innovative ways of what comes next, adding irresistible conversion opportunities through special offers, social media links and videos. Then – thinking about what comes next – add tracking cookies that retarget users as they browse through the Internet.
 Tip #9   Give it a try! 
People signing up for newsletters and webinars are by seeking more detailed information on your products and services. This makes them natural targets for further conversion opportunities, like getting hands-on experience through downloading demos or scheduling sales calls. So make sure these conversion-boosting CTAs stand out on your thank-you page.
Tip #10 Have we got a deal for you! 
When a visitor lands on a thank-you page after a sign-up or purchase, this is when they're most deeply engaged with your brand. This togetherness time is easily extended through coupons and special offers valid only for the next few days or even hours, with inviting conversion opportunities presented as second chances that follow up on checkout page CTAs.
Tip #11 Tell us about it!
A natural location for consumer surveys, simple customer satisfaction questionnaires on thank-you pages draw in steady streams of valuable data for tabulation in your tracking reporting system. Although negative comments might not seem like obvious conversion opportunities, effective action fixing a problem that's frustrating potential buyers is a great way to optimize campaigns and bump up sales, helping customers complete their journeys.
Tip #12 Keep it clear!
For easy reference, each thank-you page should be personalized with details of the transaction, including price, date, guidelines and future actions. And don't forget that all-important phone number or Contact Us button, so customers can easily clear up doubts and sort out problems with a single click. This easy thank-you-page conversion opportunity leads customers smoothly along a nurture path towards more positive engagement with your brand.
Want more insights?
Subscribe to our weekly marketing tips and advice, delivered straight to your inbox.
Oops! We could not locate your form.
Want more? Here are some other blog posts you might be interested in.
As we approach the end of 2023, it's an opportune time to reflect on the year's digital marketing trends and speculate ...

In the dynamic realm of marketing, encountering a phase where your strategies cease to yield the desired results is not uncommon. ...

Being a Chief Marketing Officer (CMO) is no easy feat. As the head of a company's marketing department, you are responsible ...
For founders and growing companies
Get all the tips, stories and resources you didn't know you needed – straight to your email!