Riding the crest of the online buying surge, video-sharing platform TikTok is expanding its year-old e-shopping partnership with Canada's Shopify e-commerce platform. As 2021 draws to a close, TikTok Shopping is running a pilot test among selected Shopify merchants in the US, the UK, and Canada (with other countries in the pipeline), allowing its users to purchase products directly from sellers.
Sellers are flocking to work with TikTok – the fave app of Generation Z buyers. Installs soared by 76% across the Shopify social commerce channels during the twelve months prior to February 2021. Signing up for this pilot is streamlined through the Shopify TikTok channel, attracting hundreds of Shopify merchants eager to try out these novel organic product discovery and purchase solutions, ahead of a full public launch.
Instant Internet Storefronts
As an added advantage, merchants can create mini-storefronts on their profiles by just synching their product catalogs. Another inventive aspect of this partnership is that Shopify merchants can tag products in TikTok videos. By clicking on a tagged product, viewers are then directed instantly to the store checkout page.
Provided that they have a TikTok for Business account, Shopify merchants all over the world will soon be adding a Shopping tab to their profiles on this social video platform. Extending the possibilities of the Shopify dashboard for creating and running TikTok marketing campaigns, this new tool also paves the way for closer integration within the TikTok for Business Ads Manager.
Kylie and Walmart Lead the Way
Flagship adopter Kylie Jenner plans to reach out directly through TikTok, peddling her Kylie Cosmetics brand to almost 35 million fans. Having built her business on social media, this reality star knows the channels where her followers expect to see the latest news on her brand.
Staying ahead of the pack, Walmart is hosting events blending education and entertainment – known as Shop-Alongs – that are live-streamed on TikTok. Lasting an hour, Walmart's first shoppable product experience focused on clothing, drawing a TikTok audience seven times larger than expected.
This was followed by its Spring Shop-Along: Beauty Edition: a click-and-buy-here showcase live-streamed on the Walmart TikTok channel. An hour-long interactive tutorial featured popular creators with millions of followers, who demo'd their favorite hair and skin care routines and products. Viewers added items seamlessly to their carts, for post-event check-out.
Global Whirlwind
Downloaded more than 2.6 billion times worldwide, China-based TikTok is taking the world by storm. It has a billion users in at least 150 countries. Over 100 million active users live in the USA, and over two-thirds of them are under thirty years of age.
Savvy marketers are well aware that now is the perfect time to leap aboard this trend, rich with untapped potential for reaching out to younger audiences in original and amusing ways. Building a unique and more playful brand personality is an effective way of boosting organic reach, as harnessing the power of TikTok drives significant surges in traffic.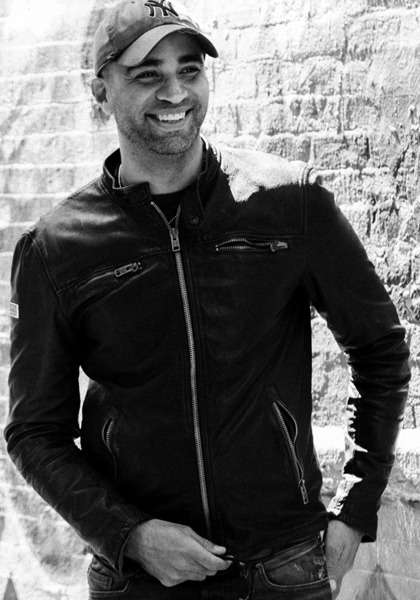 See how Transmyt can drive massive amounts of growth for your business.
SEO – Unlock massive amounts of traffic.

Content Marketing – Our team creates engaging content that will get shared + attract customers.

Paid Media – Effective paid strategies with clear ROI.

Website Development – Cutting-edge technology platforms.
Major Brands Jumping on the TikTok Bandwagon
Smart brand marketing managers know that a solid TikTok presence is a great way for brands to reach out to new generations of consumers. Logically, casual clothes and sportswear feature large in these campaigns: Hollister, American Eagle, Nike, and Lululemon have all hopped (profitably!) on the homemade dance video craze.
From popular food chains like Dunkin' Donuts, 7-Eleven, and Chipotle to exclusive (and expensive) couture houses like Gucci and Dior, TikTok is opening up opportunities for brands perplexed by advertising-averse Gen X consumers. Even the NBA is upping its TikTok game, sharing motivational and entertaining content that features its players.
TikTok Influencers
While encouraging users to turn their cameras on themselves – thus creating their own brand-spotlighting content – these cutting-edge approaches include partnering with TikTok influencers who have already established strong links with millions of loyal followers.
Queen of them all is Charli D'Amelio, with an eye-watering 125 million followers and a mind-blowing 9.8 billion likes. In comparison, a 'mere' 55 million fans and three billion likes rank big sister Dixie D'Amelio in a somewhat modest eighth place. Other red-hot TikTokkers include:
These influencers are spearheading shopper marketing initiatives that buy into the no-filter TikTok ethos. Unlike ultra-glossy Instagram posts, TikTok videos can be raw to the point of messy, underscoring their authenticity to the under-thirties market.
TikTok's Secret Sauce
Offering its lip-syncing fans a massive database of movie clips, filters, and songs, TikTok makes novel use of catchy tunes and engaging videos from across the globe. These sources range from kids dancing in Angola to the BBC News theme!
However, all this entertainment capacity is underpinned by seriously solid technology, with a powerful algorithm that outstrips the ability of most other platforms to learn what their users want to see. This buttresses the marketing clout of TikTok's For You pages, displaying new content based on topics enjoyed by viewers in the past.
E-commerce Boom
By year-end 2021, social e-commerce is expected to surge by 40% over the previous year, topping US$ 35 million, according to a recent survey. Much of this increase has been driven by lockdowns, as stores remained closed and homebound (and bored) buyers spent more time on social media and Internet shopping.
The fastest-growing social app since 2019, TikTok shows no sign of slowing down (unlike its Twitter-owned predecessor Vine, which survived for a scant four years). The longer-term goal driving its recent investments in online shopping might well challenge the Shop tabs featured on platforms like Facebook and Instagram. However, they offer seamless checkout within the app and transactions processed through Facebook Pay, while TikTok currently handles checkouts through merchant websites, with Shopify completing the transaction.
A social media shopping pioneer since 2018, Instagram has been dedicating more resources and screen time to its Instagram Shops e-feature. Following in its wake, Twitter, Pinterest, and Snapchat have also been investing in shopping features, eager to profit from the Covid-driven e-commerce boom.
TikTok Takeaways
With viral videos pumping up sales of products that range from moisturizer to cheese, it's no surprise that retailers are eagerly exploring the potential of TikTok videos as sales and marketing tools. From clever memes to informative presentations, TikTok has something for every audience.
Expanding exponentially, this platform provides steady streams of edutainment for a huge range of potential buyers, all eager for interactive initiatives. Putting a high premium on individuality, this brand-new audience demands innovative entrepreneurship, where e-commerce and creative content blend seamlessly with fashion, fun, and freedom.
Want more? Here are some other blog posts you might be interested in.
As we approach the end of 2023, it's an opportune time to reflect on the year's digital marketing trends and speculate ...

In the dynamic realm of marketing, encountering a phase where your strategies cease to yield the desired results is not uncommon. ...

Being a Chief Marketing Officer (CMO) is no easy feat. As the head of a company's marketing department, you are responsible ...
For founders and growing companies
Get all the tips, stories and resources you didn't know you needed – straight to your email!