Unique combinations of technical expertise and leadership skills – that's how digital leaders drive organizational transformations. As natural risk-takers, they are eager to try out new technologies and materials.
Both visionary and strategic, they see how technology can drive growth and innovation. At the same time, they think strategically about what roles technology could play in their businesses, leveraged to reach their targets.
Another trait that identifies  a digital leader is assigning high priority to continuous learning, keeping up to date with the latest trends and technologies in their fields. That's because businesses need clear digital transformation strategies aligned with their overall business goals.
Here are some other traits that identify digital leaders:
Adaptable:
pivoting quickly in response to emerging technologies or shifts in market conditions;
Collaborative:
native networkers, they quickly build cross-functional teams that underpin innovative digital initiatives;
Communicative:
through powerful communications skills, they convey their visions and strategies to all stakeholders;
Customer-centric:
focused on delivering value to consumers through digital solutions;
Data-driven:
making decisions based on data insights rather than intuition or gut-feels;
Empathetic:
understanding the impacts of digital transformations on employees, vendors and customers.
On the Cutting Edge of Digital Transformation
Smart marketers are well aware that the world is moving into a new era of pandemic-buoyed digital transformation. Businesses failing to keep pace with these changes are doomed to failure, as new technologies speed past their predecessors.
Digital transformation means integrating digital technologies into every aspect of a business, steered by digital leaders. This leads to fundamental changes in its operations, while delivering higher value to customers.
Two crucial aspects appear here, because digital transformation demands data-driven approaches:
Customer experience is a key focus area because digital transformation is driven by the need to deliver exceptional customer experiences across all touchpoints and channels.
Accurate data helps businesses make informed decisions about updating processes, creating new products and services that respond to shifting market demands.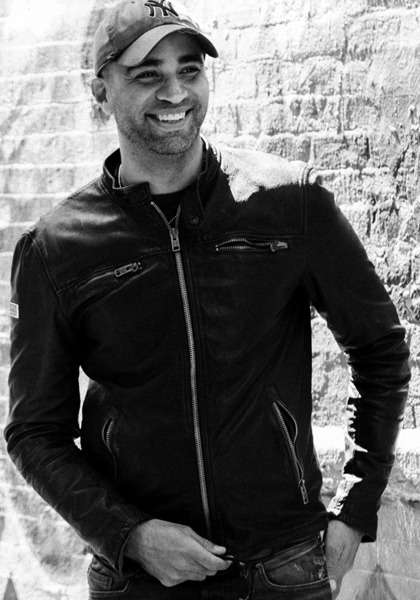 See how Transmyt can drive massive amounts of growth for your business.
SEO – Unlock massive amounts of traffic.

Content Marketing – Our team creates engaging content that will get shared + attract customers.

Paid Media – Effective paid strategies with clear ROI.

Website Development – Cutting-edge technology platforms.
Generating Value from Digital Solutions
A recent study conducted jointly by the Boston Consulting Group (BCG) and Google showed that the value of digital solutions is tightly linked to the ability to scale these solutions quickly and effectively. This is what turns promising pilot programs into drivers of significant value.
The ability to fast-track this process is a massive comparative advantage in today's swiftly changing markets. In fact, this is the stand-out factor for digital transformation – encompassing about a third of businesses that generate appreciable value from digital.
Here's a glimpse into what they're doing:
C-Suite Coalition
Digital leadership starts at the top. That's because digital transformation isn't driven by a single executive.    Instead, the entire C-suite must agree on an across-the-board strategy. Once the roadmap is drawn up and the investments allocated, all the Chief Operating XXXs must cooperate.
This ensures that the vision and its agenda percolates through the entire organization. Implemented from the top down, there's no place for silos and personal fiefdoms here.   That's because  strategies and targets must cascade seamlessly down to the local level.
Cyclic Mindset
Well aware that digital transformation is not a once-off project with a done-and-dusted completion date, digital leaders work with cyclic mindsets.  They are constantly tweaking and scaling pilot projects as business landscapes change. Just like technology, consumer behaviors and markets are constantly evolving, and digital transformation must keep pace.
Investing in flexible planning and adaptable budgets, they work with cross-functional teams. Underpinned by C-suite alignments pursuing digital transformations, these leaders know how to use internal data as decision-making tools that surmount operating challenges.
Gaining Value from Digital
With the C-suite aligned, another one of the traits that identify digital leaders is knowing how to benefit from first-party data. As Google's deadline for phasing out that-party cookies draws closer, companies must invest in ensuring access to high-quality data. This allows digital leaders to introduce effective digital solutions, based on microservices and APIs.
A crucial factor here is the introduction of solid data governance procedures, with many countries following in the footsteps of the European Union's sharp-fanged General Data Protection Regulation (GDPR). These obligations cover all organizations anywhere that collect data on people living in the EU.
This new focus requires a major reset in many corporate cultures. Constant shifts in direction should be viewed as positive plasticity, rather than indicators of poor judgement. Always keeping a sharp eye on the ROI, effective digital leaders are constantly testing, learning and pivoting.
Takeaway:
Digital leadership is a key factor driving digital transformation from the top down. In turn, this is underpinned by a willingness to experiment and embrace change, shaping a corporate culture of innovation and agility.
Want more? Here are some other blog posts you might be interested in.
Having 22+ years as a founder, agency head, and CMO, I've learned repeatedly that marketing management must consistently ask and answer ...

In this digital era, we stand at the forefront of a technological revolution, witnessing the incredible potential of artificial intelligence (AI) ...

If you're in the business world, you're probably no stranger to acronyms. But when it comes to MQL and SQL, understanding ...
For founders and growing companies
Get all the tips, stories and resources you didn't know you needed – straight to your email!