As the world emerges from its pandemic cocoon, digital brands must keep pace with this out-and-about trend. This is why they're turning to IRL marketing, responding to consumers who are thirsty for hands-on experiences: going to games, movies, and shows, eating out, browsing stores, and catching up on missed vacations.
With online purchasing decisions accounting for just under 15% of total purchases, brands are starting to rethink their consumer touchpoints. Some might need more main street exposure, while others could do better in malls. However, smaller businesses that are service-intensive or content-heavy have little need for footfall and may thrive with a 100% virtual presence on the market.
Does IRL Marketing Boost Sales?
Brands that are digitally native are now realizing that a real-life presence is becoming increasingly vital for their long-term survival. Digital marketing is obviously here to stay in today's global world – that it's far more effective when underpinned by creative IRL marketing efforts. There are four basic reasons for this:
People are eager to re-engage with real life, getting out of the house with their friends and families to hang out at malls, try on clothes, and go to clubs and concerts;
Billboards have greater impacts (together with bus doors and other hardcopy brand messages), after years of only banners and pop-ups;
Eye-catching presentations are natural for sharing on social media, as visual extensions of traditional word-of-mouth advertising;
Most sales are still in stores, with 85% of retail sales remaining offline, even as the pandemic roared through the world's economies in 2021;
Benefits of IRL Marketing
In parallel to their digital marketing plans, most businesses need parallel offline marketing plans, with dovetailed interactions. Compared to its virtual counterpart, IRL marketing is particularly effective at building brand recognition and loyalty, underpinned by trust. Here are some of the pillars of effective IRL marketing strategy:
Advertisements build brand recognition through repetition across many different channels, including radio and television, print media and billboards, and bus and train ads, all with creative placement approaches;
Pop-up stores are the perfect low-cost solution for introducing goods and services to large groups of people, particularly with Instagramable photo-ops that spread the word organically;
Promotions bridge the gap between digital and IRL marketing, offering the public firsthand experience of new products and services they can then order online for later delivery to their homes;
Events are the most direct way of reaching out to specific target groups, by attending conferences, taking part in job fairs and trade shows, hosting in-person seminars, and supporting good causes through fundraisers.
IRL Relationship Marketing
Necessarily edged into the background during the pandemic years, live networking is back. Lacking human warmth, the virtual world can be a hard place to build customer trust and loyalty.
But now that potential and future customers are venturing out again into the real world, smart businesses are brushing up on their real-life networking techniques. Here are a few reminders of how to relate to promising leads and current customers face-to-face, rather than through screens:
Update your knowledge of the latest developments in your industry, as casually mentioning up-to-the-minute facts and figures enhances your credibility;
Research possible pain points among potential networking partners, and plan in advance how you could offer to ease them;
Explore their interests ahead of any encounter, as sharing views on topics of common concern builds empathy and strengthens bonds;
Focus on what they say, asking open-ended questions to keep conversations flowing smoothly, with positive takeaways;
Believe in the value you can add to their personal and/or business lives, for added confidence.
Reminder: check your long-unused business cards, and make sure all your contact information is still accurate. After all, there s little point in networking if people can't get hold of you afterward!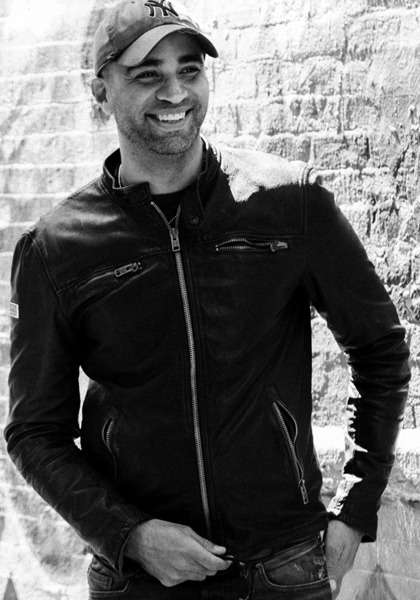 See how Transmyt can drive massive amounts of growth for your business.
SEO – Unlock massive amounts of traffic.

Content Marketing – Our team creates engaging content that will get shared + attract customers.

Paid Media – Effective paid strategies with clear ROI.

Website Development – Cutting-edge technology platforms.
Creative IRL Marketing Solutions
For many brands, a real-life presence need not be synonymous with expensive long-term retail leases. Short-term marketing actions – like pop-up shops, sampling campaigns for product launches, community initiatives, and seasonal celebrations – are all great IRL solutions for high-traffic areas like multi-use complexes and transit hubs.
Adding a commercial angle to the flash mobs of past decades, they bring consumers into physical contact with goods. which can then be ordered online and delivered to their homes. An added advantage: creative PR stunts with attention-grabbing IRL props drive social media sharing and organic content distribution.
Even 100% Digital Businesses Need IRL Marketing
The next round in the customer acquisition wars is likely to be a street battle. Cutting-edge marketing gurus are predicting that the coming years will see trade-offs between digital marketing and rentals, juggling their respective ROIs to keep pace with variations in customer preferences. Even Netflix – the quintessential digital business selling nothing but ephemeral images – is challenging Hollywood with billboards lining the legendary Sunset Strip.
Innovative placement is a major feature of this second surge in public space advertising. Facing Wrigley Field in Chicago, the Addison train station is plastered with ads for the DraftKings sportsbook platform. Targeting fans swept up in the excitement of going to a game (but not yet focusing tightly on play), this online sports betting company assigns higher priority to heavy flows of specialized foot traffic thronging this station.
Takeaway: Retailers pursuing growth in a post-pandemic world will have to tweak their customer acquisition budgets to include live promotions, billboard leases,  and even property rents and other expenses for brick-and-mortar premises. That's because there's no one-size-fits-all solution for acquiring customers in our multi-channel world.
Want more? Here are some other blog posts you might be interested in.
Having 22+ years as a founder, agency head, and CMO, I've learned repeatedly that marketing management must consistently ask and answer ...

In this digital era, we stand at the forefront of a technological revolution, witnessing the incredible potential of artificial intelligence (AI) ...

If you're in the business world, you're probably no stranger to acronyms. But when it comes to MQL and SQL, understanding ...
For founders and growing companies
Get all the tips, stories and resources you didn't know you needed – straight to your email!