Aligning your marketing strategy with ethical concepts is one of the best ways to burnish your brand. That's because ethics is becoming increasingly important across a broad range of age brackets and market segments.
Is Ethical Marketing Really Necessary?
Consumers want to spend their money on goods that underpin their beliefs, investing in brands whose goods are socially responsible, not harm the environment, and treat workers fairly. To an increasing extent, everyday purchasing decisions are being steered less by prices and more by principles.
Topping the list: almost 75% of millennials are happy to pay extra for sustainable wares. And as this generation climbs corporate ladders into decision-making management positions (with more disposable income), ethical marketing is becoming more significant than ever.
Naturally, there will always be buyers who choose cheap and easy over sustainable and humane. But to an increasing extent, these all-about-me choices are being publicly criticized and even shamed on social media.
 Brands Benefit from Ethical Marketing
Projecting a brand image of awareness and accountability builds up strong links with target markets. Company+customer relationships that are built on trust extend beyond individual purchases, particularly among younger buyers.
This is why smart marketing managers are exploring these new consumer priorities, crafting strategies (especially for social media) that pave the way to a fairer society – and with higher profits!
What Is Ethical Marketing?
Because this concept is so new, uncertainties are still swirling around the definition of ethical marketing. As a rule of thumb, here are six basic guidelines for building up an impeccable reputation for your brand:
Make sure all information on sources, resources, and extraction methods is true and accurate;

Always opt for transparency, even under difficult circumstances (such as recalls and labor exposés); 

Ensure that the entire production-to-sale system is morally (and not just legally and financially) acceptable; 

Constantly quality-check goods to ensure that they are spec-compliant and cause no harm to their producers, shippers, sellers, or users; 

Reach out pro-actively to people in need through specific actions, so customers know their purchases are doing more than just pumping up profits;

Actively protect customer data and explain how the company complies with data privacy laws, with opt-in features on all communications.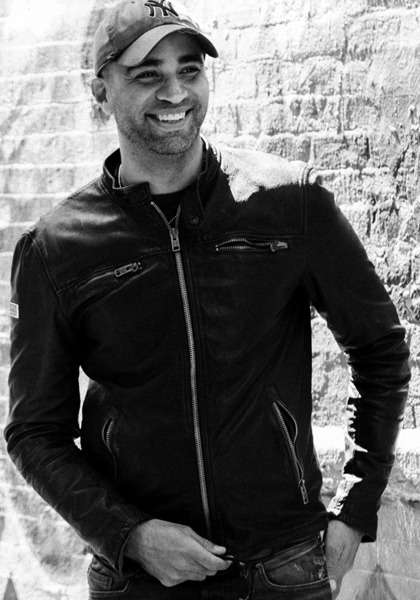 See how Transmyt can drive massive amounts of growth for your business.
SEO – Unlock massive amounts of traffic.

Content Marketing – Our team creates engaging content that will get shared + attract customers.

Paid Media – Effective paid strategies with clear ROI.

Website Development – Cutting-edge technology platforms.
So What Is Unethical Marketing?
That's easy to answer. When a company acts in ways that – if an individual followed suit – would shock their family, friends, and faith community, it's acting unethically. This is usually apparent in four key areas: the environment; wages and working conditions; iffy financials; and murky political connections.
Wise marketers know that mere words are easily twisted and tweaked – but the truth will always surface. This is why they avoid misleading advertisements and deceptive marketing practices, which are unconvincing (at best) or repugnant (at worst) to today's insta-savvy consumers.
The good news is that modern information and communication technology (ICT) is definitely on the side of consumers seeking a better world for themselves, their children, and grandchildren. In fact, a recent (2019) Corporate Social Responsibility Survey conducted by the American Family Life Assurance Company (AFLAC) found that three-quarters of US consumers will react negatively if they believe a company is acting irresponsibly in any way.
Ethical Marketing 101
Stripped down to its basic concepts, ethical marketing is quite simple. It's based on principles that underpin many societies around the world (but have too often been outweighed by other factors). Here's a brief outline of the ten principles that steer ethical marketing actions:
Accountability: this requires publicly accepting ownership of all outcomes – whether good and bad – of business activities, admitting adverse situations, and detailing the steps intended to counteract their effects; 

Diversity: any ethical marketing strategy must actively benefit as many population groups as possible, pushing inclusion envelopes beyond the boundaries of gender, race, creed, nationality, ability, or age; 

Honesty: this means being open about components, ingredients, supply chains, and processes, highlighting positive aspects (a great sales driver) without false comparisons or claims unsupported by scientific evidence; 

Human Rights: the basic human rights established by the United Nations in 1948 continued to expand, now encompassing children and indigenous peoples – both of which should be stressed in all branded activities, when related to your products or services; 

Philanthropy: vital cogs in any society, companies are today viewed as having responsibilities that extend beyond their business activities, often expressed through foundations or initiatives that help the less privileged through no-cost access to their products, services, and expertise; 

Privacy: when consumers consider disclosing their personal data, they need to know it will be properly protected from hackers, and never shared or sold; 

Respect: stereotypes should be avoided at all costs by brands eager to establish their universal appeal, with this hard lesson learned by many conglomerates and sports teams whose once-iconic names and logos are longer acceptable; 

Responsiveness: rapid replies to complaints and even simple queries indicate concern for consumers and their rights – particularly when they are raising concerns about a product or service. 

 Sustainability: we only have one planet, and consumers are becoming increasingly concerned about how and where raw materials are sourced – so make an ethical supply chain a key factor of all marketing campaigns; 

Transparency: any product or service marketed to the public must include full information about its safety and effects, over both the short and long terms; 
Maximizing Ethical Marketing Benefits
Now is the time to make sure your current marketing strategy complies with these Ethical Marketing Principles. This simple step aligns your marketing strategy with the concerns of today's hyper-aware consumers, eager to consume well while saving the world.
Want more? Here are some other blog posts you might be interested in.
As we approach the end of 2023, it's an opportune time to reflect on the year's digital marketing trends and speculate ...

In the dynamic realm of marketing, encountering a phase where your strategies cease to yield the desired results is not uncommon. ...

Being a Chief Marketing Officer (CMO) is no easy feat. As the head of a company's marketing department, you are responsible ...
For founders and growing companies
Get all the tips, stories and resources you didn't know you needed – straight to your email!