Possibly the most intangible aspect of the business world, a high-recognition brand can be the most valuable asset on a company's balance sheet. Ask some of the world's best-known brands, whose 2021 worth is measured in billions of dollars: over USD 323 billion for Apple, USD 254 billion for Amazon, USD 191 billion for Google, and a comparatively modest USD 166 billion for Microsoft.
A purely psychological construct, a brand reflects buyer perceptions of goods or services, distinguishing them from the competition. Based on brand awareness, perceived quality, and value, a memorable brand image is the fastest way to stand out from the competition, especially in the B2B segment. Representing a promise of quality, a brand is not selling a product. It's providing peace of mind.
For something that can't be held or touched, brands punch well above their weight in terms of customer satisfaction and returns on investment. The downside of their ephemeral nature is their vulnerability: any ill wind (like rumors or recalls) can strip this value away overnight.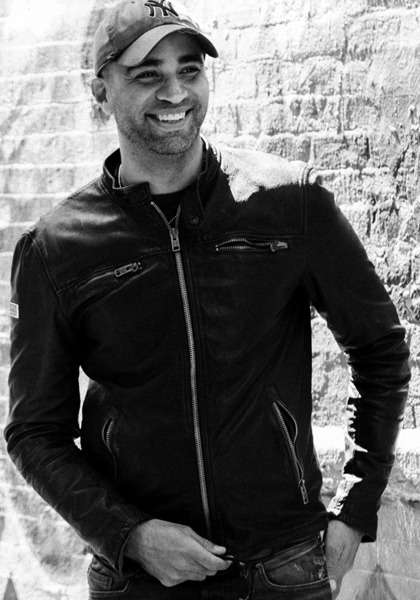 See how Transmyt can drive massive amounts of growth for your business.
SEO – Unlock massive amounts of traffic.

Content Marketing – Our team creates engaging content that will get shared + attract customers.

Paid Media – Effective paid strategies with clear ROI.

Website Development – Cutting edge technology platforms.
Do brands really matter on the B2B market?
Sure they do, more than ever! When ordinary consumers buy goods, they are prompted by some level of want or desire, with brand loyalty often weakened by changing lifestyle priorities, shifting consumption patterns and tighter / looser disposable income.
But on the B2B market, purchases are driven by the pressing need to keep expensive "widgets" turning over, with distribution channels flowing and markets flooded with goods. As technology progresses at increasingly rapid rates, goods are not replaced because of breakdowns – instead, they are retired as they become obsolete, usually replaced by smaller, faster and cheaper models.
B2B brand building is crucial
How to stand out from the competition? That's the challenge on the dynamic B2B market, spotlighting differences that endow your brand with a keener competitive edge. Despite (or perhaps because of) the pandemic, digital marketing activities are surging, with budgets expected to rise by 4% this year.
Companies planning for the 'new normal' are focused on two priorities as the global economy gears up for an unknown future: building brand value and retaining customers. More than ever before, brands are having stronger impacts in the B2B segment.
What are the benefits of a robust B2B brand?
Too complex to explore here in detail without this being a 10,000+ page report, here's an overview of the main advantages of solid branding on the B2B market:
Builds trust with stakeholders along the entire product chain: vendors, partners, distributors, shareholders, employees and customers;

Loyal customers have good reason to pick your brand, rather than opting for competitors;

Potential buyers are more willing to try your products, as they recognize the brand;

A higher profile makes your brand stand out from the crowd;

With perceptions of better quality, premium prices are more easily accepted;

Perceived quality dampens consumer sensitivity to price increases;

Faster brand recognition shortens sales cycles, for faster turnover;

Respected brands attract and retain top talents;

Financial institutions may offer better conditions to well-known brands, rated as lower risks.
Your secret weapon: Brand equity
Reflecting the economic value added to a company by a branded product (compared to unbranded goods), brand equity cannot be explained only by product attributes or even unique features. More of an image than a material advantage, brands stir up emotions. And even procurement managers have feelings!
Many choices – including even impersonal B2B decisions – are unconsciously steered by first impressions and forgotten memories. This is why brands operate on an inherently emotive level, stimulating the part of the brain where emotional reactions are stored.
Strong brands boost performance
With brand-influenced feelings steering buyer decisions, strong brands may outperform weaker competitors by up to 20%. This is where far-sighted brand managers can get a headstart on the competition.
When positive brand recognition underpins trust and confidence, a B2B order is halfway to closing the deal before even starting the sales pitch. The trick here is to attain thought leadership early in the buying cycle, even if not (yet!) the dominant player on your market.
What else can a brand do?
A strong brand can underpin an entire range of sub-brands, endowing them with far higher visibility than any of them could achieve on their own. Simply adding a few prefixes and suffixes (Pro, Plus, Extra, Mini … ) can link an entire range of goods into a high-recognition cluster with instant brand recall.
Just like plants and pets, brands need plenty of love and attention if they are to thrive. Company missions and values should underpin corporate brands, while product brands should be aligned with the entire product family, highlighting their advantages and feeding off their similarities.
How can I build my brand?
Necessarily unique, a well-managed brand represents your business, the essence of your goods or services. So make sure it is always treated with the utmost respect, ensuring that logos, websites, stationery, packaging, podcasts, videos, signage and other displays are always impeccable.
In the B2B segment, it's important to build up your brand image through adding value that is of interest to your target customers. Explore their procurement procedures and decision paths, using this as a guide for value propositions that showcase the many benefits of working with you: Reliable products, prompt deliveries, fast after-sales services, flexible payment terms, and a dynamic work ethic.
Never stop burnishing your brand
As much an art as a science, brand management is like tap dancing on a rolling log. As consumer preferences wax and wane, companies also merge and divest, requiring a steady flow of decisions on what new goods should be added, what legacy products should be phased out, and what top-sellers need rebranding to keep them fresh and interesting. In other words, effective branding on the B2B market means keeping your eye on the ball at all times.
Want more insights?
Subscribe to our weekly marketing tips and advice, delivered straight to your inbox.
Oops! We could not locate your form.
Want more? Here are some other blog posts you might be interested in.
Having 22+ years as a founder, agency head, and CMO, I've learned repeatedly that marketing management must consistently ask and answer ...

In this digital era, we stand at the forefront of a technological revolution, witnessing the incredible potential of artificial intelligence (AI) ...

If you're in the business world, you're probably no stranger to acronyms. But when it comes to MQL and SQL, understanding ...
For founders and growing companies
Get all the tips, stories and resources you didn't know you needed – straight to your email!