In today's hyper-connected world, there are few more effective ways of communicating than through the Meta conglomerate. Within this umbrella organization, monthly active users (MAUs) communicate mainly through three of the major social networks:
Facebook: almost three billion MAUs;

WhatsApp: over two billion MAUs;

Instagram: 1.5 billion MAUs.
So when companies want to reach out to their customers through social networks, they need to operate through multiple accounts on multiple channels. Does that sound complicated? You're right!
But now there's an easy workaround: the Meta Business Suite and Business Manager. With rollout largely completed, by mid-2022, these updated versions of the Facebook Business Suite and Facebook Business let companies manage their digital marketing activities by posting and scheduling across Facebook and Instagram. Here's a brief overview of what they offer:
Meta Business Suite is a free tool (available in desktop and mobile versions) for centralizing Facebook, Instagram, and messaging apps in a single location, boosting posts and creating lightweight ads while saving time, building stronger connections faster, and getting better results;

Meta Business Manager is a desktop management system allowing companies to handle and track all Facebook and Instagram messages and comments from a single location, plus automated messages while allowing safe access for agencies and other marketing partners.
Although the Business Suite is designed to replace the older Business Manager, it's easy to switch between them as needed: just click on the Business Suite  HELP icon to go to Business Manager; to switch back, click on the Business Tools menu.
How Do I Access Meta Business Suite?
In most countries, clicking on  business.facebook.com goes straight to the Meta Business Suite Platform, and its many tools  (https://business.facebook.com/latest/home?nav_ref=bm_home_redirect&mio=0&asset_id=376314846174534):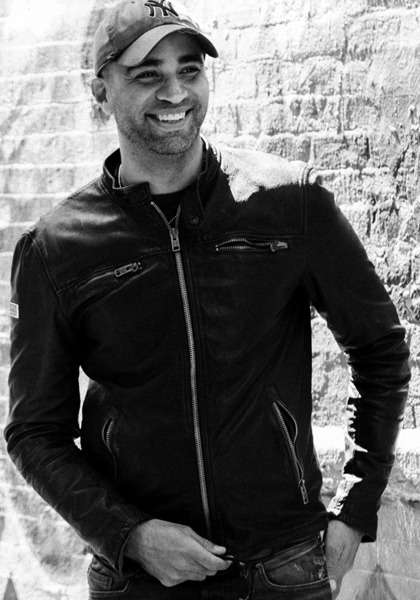 See how Transmyt can drive massive amounts of growth for your business.
SEO – Unlock massive amounts of traffic.

Content Marketing – Our team creates engaging content that will get shared + attract customers.

Paid Media – Effective paid strategies with clear ROI.

Website Development – Cutting-edge technology platforms.
Onboarding Staff to Your Meta Business Suite
This is a fast and easy process: just click on Settings > People > Add People and key in the email address of each authorized employee. Then allocate the scope of access rights, particularly the tools they can use, on which accounts.
Authorized non-employees often include finance managers, analysts, and developers, making sure they access the accounts for which they are hired.
At least two admins with regular access should be appointed (to cover absences); a third admin serves as a proper backup in case of emergency.
Allocating Access to Assets in Business Suite                                                                   
This is a vital stage for ensuring smooth workflows. Click on the Business Assets tab, pick an asset, and click Page Access > Add People to allow access. It's worth spending a little time reviewing these options, ensuring that team members have everything they need to do their jobs without being distracted by unnecessary permissions, particularly for multiple accounts.
Scheduling FB and IG Posts in Business Suite
Among the most valuable Business Suite benefits is scheduling social media posts in collaboration with colleagues and clients and getting instant approvals with no need for external tools.
When creating content, click on Posts > Create Post and select the target accounts on Facebook, Instagram – or both! Create your content and save it in Draft format for approval, schedule it, or publish it immediately.
Keeping Client Creatives Organized
With multiple posts on different channels, it's important to keep client creatives under tight control. This is an easy task with the Meta Business Suite, using the All Tools > File Manager tabs.
Open a separate folder for each client, setting access permissions for only relevant team members. Then they can turn any uploaded creative into stories or posts in just a few clicks, with each of them saved as a draft, scheduled, or published straight away.
As an additional reminder, reminders of draft posts automatically appear in the Home tab, while other tasks can be added to the To-Do List on the Task menu.
Fast Responses through Inbox Automation
No matter how brilliant your creatives are, sluggish responses will quickly dim their appeal. However, it's easy to keep engagement high across all Meta channels through the Business Suite Inbox tab.
The aggregated All Messages tab allows overall channel management for speed and consistency. If preferred, Facebook and Instagram comments and FB Messenger and IG Direct messages can each be handled separately through their own tabs.
Whichever you choose, you'll need to click on the Automations button, setting up the workflows for each of the accounts. Instant replies offer a welcome to first-time contacts, while keywords (like a discount, return, and delivery) trigger automated replies instantly.
Takeaway: Launched in late 2020, Meta Business Suite follows the Business Manager layout, although still lacking some of the latter's useful marketing features. That's why – at least for the moment – smart marketers are using both these platforms to access all the tools they need for effective multi-channel management of their client's marketing activities.
Want more? Here are some other blog posts you might be interested in.
Having 22+ years as a founder, agency head, and CMO, I've learned repeatedly that marketing management must consistently ask and answer ...

In this digital era, we stand at the forefront of a technological revolution, witnessing the incredible potential of artificial intelligence (AI) ...

If you're in the business world, you're probably no stranger to acronyms. But when it comes to MQL and SQL, understanding ...
For founders and growing companies
Get all the tips, stories and resources you didn't know you needed – straight to your email!