Responding to increasingly louder and more diverse consumer demands, specialized social media channels are launched constantly. Pro marketers must respond just as quickly to these new opportunities by maintaining a consistent brand image across all platforms while tailoring the brand voice to the expectations of each audience.
A key factor in social media marketing today, producing authoritative but channel-specific content (usually under tight time constraints) is an exhausting and expensive task. However, there's an efficient and cost-effective response to these demands for endless flows of multi-channel content: cross-posting.
What Is Cross-Posting?
Saving time, effort, and money, cross-posting is the easiest way for a brand to showcase its image, message, and wares across the entire social media spectrum. All that's needed is in-depth familiarity with the style, tone, and purpose of each channel, as a single piece of data-rich content can be snipped and tweaked into an almost endless variety of formats. For instance:
An authoritative blog post is a perfect source for attention-grabbing one-liners shared on Twitter;
A snippet from a how-to video makes a great visual for posting on Instagram Reels, building up stronger inks with the brand;
A photograph taken at an event with a keyword-heavy caption adds life to an otherwise routine LinkedIn update.
Cross-Posting Pitfalls And How to Dodge Them
Every channel is designed to reach out to specific audiences for defined purposes. That's why it's important to tailor every cross-posted piece of information to its intended audiences while following the format recommendations for each channel.
Avoiding awkwardly stretched images and pixelation, optimizing visuals for each social channel increases engagement, ensuring no brand messages are cropped or distorted. Here's a brief overview of the six most popular social media networks:
Facebook is the most versatile (and the easiest to create content for), as it has the fewest constraints, with multiple images uploaded as groups, usually in landscape (1.91:1) and vertical (2:3) predefined aspect ratios;
Instagram allows lengthy descriptions, but without clickable links (although this may soon change), presenting mixes of videos and photos as scrollable carousels, using square(1:1), portrait(4:5), and story(16:9) aspect ratios;
LinkedIn allows videos, photographs, and long-form content, with 900 x 600 pixels recommended for company photos, while cover photographs are cropped differently for mobile and desktop access;
Twitter has a limit of 280 characters – and yes, that includes spaces between words and links, with a minimum image size of 200 by 200 pixels and a maximum file size of 2MB;
Pinterest displays Pins PNG and JPEG formats with a fixed width of 236 pixels, cropping images from the bottom upwards, while a 2:3 aspect ratio keeps every detail sharp.
TikTok videos should have an aspect ratio of 1:1 or 9:16, with profile photos of at least 20 x 20 pixels, although higher quality ensures more effective future-proofing;
YouTube requires a 16:9 aspect ratio for videos, compliant with HD standards of at least 1280 x 720 pixels and thumbnails at 1280 x 720 pixels.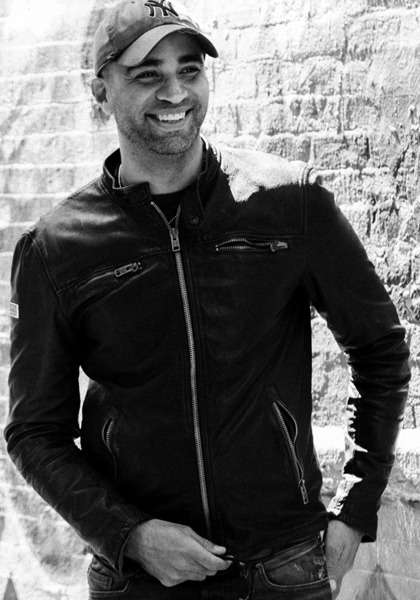 See how Transmyt can drive massive amounts of growth for your business.
SEO – Unlock massive amounts of traffic.

Content Marketing – Our team creates engaging content that will get shared + attract customers.

Paid Media – Effective paid strategies with clear ROI.

Website Development – Cutting-edge technology platforms.
Six Great Reasons To Cross-Post on Social Media
There's no downside to cross-posting on social media – and here are six solid reasons for starting to use this multi-purposing technique today:
It's cheaper because a single piece of well-researched content can be quickly split and tweaked into dozens of interest-grabbing posts;
It's simpler, as there's no need to draw up separate plans and create original content for every social media platform;
It's targeted, with each post tailored to speak directly to the specialized audience signed up with each selected channel;
It's scheduled, as marketers can stagger the times when each post uploads to its platform as part of an overall campaign, building up suspense;
It's time-saving, leaving marketers free to focus their attention and energy on creating and disseminating even more original content;
It's consolidated, as brand content plans with multi-platform placement ensure more exposure with faster recognition among wider audiences.
Cross-Posting Bloopers
Obviously, not all content is suitable for all platforms. Clumsy or irrelevant placement can easily be confused with deliberate spamming, which is an instant turn-off for followers on any channel.
Visuals increase reader engagement and boost sharing for Facebook posts and tweets. That's why it's important to ensure that the layout of each post is customized for its specific channel, following format recommendations.
The final factor is mobile access, which drove 61% of visits to US websites in 2021, and over 80% of social media activities. This underscores the importance of making sure every post is optimized for both mobile and desktop access.
Takeaway: An effective way for brands to update their channels easily, cross-posting is a budget-friendly social media technique that streamlines social media management.
Want more? Here are some other blog posts you might be interested in.
As we approach the end of 2023, it's an opportune time to reflect on the year's digital marketing trends and speculate ...

In the dynamic realm of marketing, encountering a phase where your strategies cease to yield the desired results is not uncommon. ...

Being a Chief Marketing Officer (CMO) is no easy feat. As the head of a company's marketing department, you are responsible ...
For founders and growing companies
Get all the tips, stories and resources you didn't know you needed – straight to your email!