With a lower profile than many of its competitors, Discord is a valuable social media marketing resource that is neglected by many companies. Free to use, setting up an ads-free Discord group – known somewhat confusingly as a server – is fast and very cheap.
What is Discord?
This multi-platform voice, video, and text chat app are used by tens of millions of people every day. Its users communicate through VoIP voice and video calls, as well as instant messaging, exchanging media and files in either private chats or as part of its communities.
An innovative way of engaging consumers with a brand, setting up a Discord community can be a great way of reaching out to new audiences.
Note: In March 2021, Discord iOS upped its age rating to 17+, so it's not the place for reaching out to children and younger teens.
Interactive, and Dynamic Communities
A platform that was originally designed for gamers, Discord works better for B2C businesses, rather than the more formal B2B world. Here's a quick checklist to see if a Discord community would be a good fit for your brand:
How: Voice and video chatting are the signature features of Discord, offering unique ways of reaching out to prospective buyers, in parallel to more traditional text messages;
Why: Rather than pushing direct sales, a discord server is intended to build up trust in the brand, among prospects and customers.
Where: Moving towards the bottom of the sales funnel, where leads teetering on the verge of conversion may need an extra nudge to the decision towards your brand
Who: Know your audience, particularly its age groups and interests. In general, Discord users tend to be younger and geekier, Internet natives who are fluent in tech-speak;
When: Anytime, anyplace, with iOS, Mac, Android, Windows, and Linux versions available, or users can just log in through a web browser, with no need for downloads and installations.
Building a Discord Community for Your Brand
The first step in establishing a Discord server that's exclusive to your brand is to establish its goals. These are likely to include aspects such as:
sharing product launches and updates on other significant events;
connecting to customers and building up brand loyalty;
offering useful advice, including how-too tutorials and to-do lists;
humanizing your brand image through community outreach activities.
 Setting up Your Discord Brand Server
This is a relatively simple process, as the Discord interface is user-friendly. On the left side of the screen, just click on the plus sign on the server icons.
Then decide whether to design a server from scratch, steered by the selected goals, or simply pick a template. The latter offers an advantage: a list of starter channels that can be edited any way you want.
Then decide whether this new server will be for a private group, a club, or a community. The instructions are a little vague at this point, but the community option meets most needs.
If in doubt, start out small and exclusive with a regular server. It's easy to switch up to the more elaborate community version – which offers extra promotion features and useful analytics – as audiences and goals expand.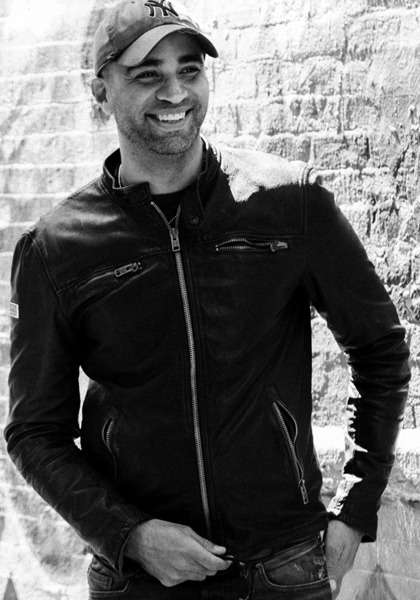 See how Transmyt can drive massive amounts of growth for your business.
SEO – Unlock massive amounts of traffic.

Content Marketing – Our team creates engaging content that will get shared + attract customers.

Paid Media – Effective paid strategies with clear ROI.

Website Development – Cutting-edge technology platforms.
Picking the Perfect Name and Icon
This is a vital step. Pick a name that clearly identifies your business, and add an icon that's easily recognizable. The brand logo is ideal, or perhaps a repurposed favicon would fit the bill.
That completes the Discord server setup process. Now it's time to customize it by adding channels.
What Are Discord Server Channels?
Selecting channel topics that appeal to different audience sectors is a vital step in ensuring the success of a brand's Discord server. Basically, channels are where people can gather to discuss specific topics.
Discord offers two types of channels:
Voice channels allow participants to communicate through voice and video;
Text channels work like many other messaging apps, with exchanges of texts and photos.
Think about the topics your Discord brand community will be discussing, and set up channels that match their interests: recipes, childcare, car maintenance, sports, professional development … the list is endless. Just make sure there's always some kind of a tieback to the brand and its products or services, with a dedicated channel for company updates.
Keeping Discord Communities Safe
Members must read and accept rules before they can post on Discord community servers. Every brand should establish rules that ensure safe spaces for all while encouraging intriguing and impelling discussions.
Common courtesy and common sense are the watchwords here. Most rule sets stress respect for other opinions and tolerance of diversity, banning hate speech and harassment.
These rules are implemented by moderators, who should ideally be located in different time zones, for 24/7 coverage, should problems arise. Check out the Discord moderation guide for more hints on how to keep your Discord brand community running as smoothly.
Understanding Discord Roles and Colors
Members of Discord communities are assigned roles, that are color-coded for easy identification. These roles determine the channels accessible to a member, and the admin permissions, assigning a color to each name on the Online list.
This article on Discord role management explains the importance of role colors, hierarchies, and channel permissions. Once an applicant accepts the rules, third-party apps can automate role assignments, giving members access to channels that are relevant to their interests.
Nurture Your Discord Brand Community
Like any other social media marketing tool, a Discord community needs constant oversight and a steady stream of interesting input. This doesn't necessarily mean professionally crafted content, as posts and comments by staffers can attract plenty of responses, keeping communications dynamic.
Discord communities can throw unexpected sidelights on brands, their products, and services. And the best way to attract and keep members is to keep the tone light, the information accurate – and make sure everyone has fun!
Want more insights?
Subscribe to our weekly marketing tips and advice, delivered straight to your inbox.
Oops! We could not locate your form.
Want more? Here are some other blog posts you might be interested in.
As we approach the end of 2023, it's an opportune time to reflect on the year's digital marketing trends and speculate ...

In the dynamic realm of marketing, encountering a phase where your strategies cease to yield the desired results is not uncommon. ...

Being a Chief Marketing Officer (CMO) is no easy feat. As the head of a company's marketing department, you are responsible ...
For founders and growing companies
Get all the tips, stories and resources you didn't know you needed – straight to your email!