Why do so many people think they know more than pro marketers?

Everybody understands marketing, right? A few fun posts, some eye-catching pics, a couple of celebrity endorsements and the jobs done, right?
Shhh  –   there's a digital marketing secret nobody talks about 
Well no, not really. There's a secret underworld that drives good marketing that's never mentioned in public by pro marketers: data. Dull, prosaic and supremely strategic, solid information is what pumps up ROI, qualifying leads and converting them into sales.
Current and future buyers are great sources of data – but professional marketing also scopes out consumers who are not interested (why?), dissatisfied customers (what happened? How to avoid repeat situations?), and the competition (strong and weak points, plus plans for the future). Feedback (aka reviews and complaints) is a valuable tool for measuring perceived product value, ad placement productivity and market reactions.
Good marketing is far more than just getting lucky
For many executives, marketing is 'just' a matter of generating leads and then 'simply' converting them into sales. But the process of effectively hoisting a company, its products and services up from one level to the next requires massive amounts of professional expertise, particularly in today's digital world.
No matter how familiar an executive may be with a company's goods and services, the chances are high that they lack insights into their target markets and the best techniques for reaching out to consumers. This is a job best left to the pros!
Progress is never a straight line
Digital marketing pros are skilled forecasters, staying a step ahead of market trends and riding high through creative content, blogs, editorial and ads. But this isn't just clever guesswork: successful marketing actions are steered by in-depth research and skilled data processing.
This is the reason why pro marketers rely heavily on data-gathering tools that keep them in close touch with consumers. However, drawing in a steady stream of-to-the-minute information requires sophisticated skillsets and tools that include:
focus groups with potential, satisfied and dissatisfied customers of the brand and its competitors;
brand awareness tests for logos, slogans and campaigns before launches;
digital engagement studies of who spends how much time on the Internet, as well as where and why;
channel partner research exploring innovative outreach options for new target segments;
cross-channel content marketing delivers consistent messages to consumers.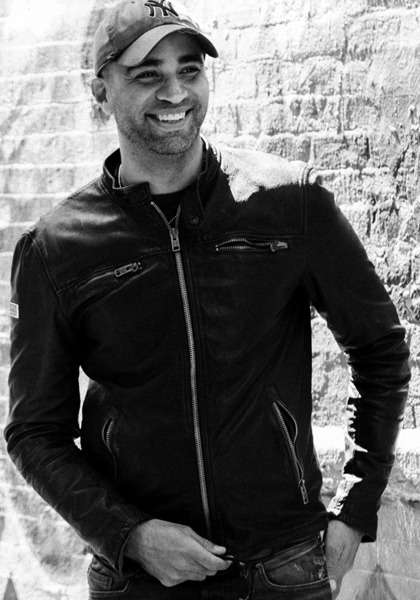 See how Transmyt can drive massive amounts of growth for your business.
SEO – Unlock massive amounts of traffic.

Content Marketing – Our team creates engaging content that will get shared + attract customers.

Paid Media – Effective paid strategies with clear ROI.

Website Development – Cutting edge technology platforms.
Fancy words and pretty pictures are not enough
Pro marketers know it's vital to keep a sharp eye on both sides of the market: demand is important, but supply is just as crucial. That's why they spend time and effort staying in step with the constantly expanding banquet of facilities offered by the burgeoning computer and telecommunications sectors. New apps like Clubhouse and Parler are situational, designed to respond to quite different social media demands. And has anybody not yet signed up with app-of-the-year Zoom?
Are faster horses really the best solution? 
Marketing experts are well aware that progress does not move ahead in a straight line. People might not even know what they want or need, until they see it in action. As Henry Ford said: "If I had asked people what they wanted, they would have said faster horses." A century or so later, noughties focus groups laughed at the idea of adding a camera to a cellphone …
This is why pro marketers work with trustworthy data drawn from both sides of the market, constantly checking what's in the launch pipeline for its market. Never caught flat-footed by competitive innovations, a good digital marketing agency stays on point with cutting edge technology.
Tight targeting means higher conversion rates
Successful companies of any size stage stay just ahead of the market, aware of incipient consumer demands and meeting them even before they are voiced. When businesses lack accurate insights into their target markets, marketing budgets will be squandered recklessly, rather than invested prudently with impressive ROI.
That's why professional marketing agencies are actually money savers. They know how to handle the research, data collection and placement planning that focuses advertising on the best-qualified leads, with higher sales and fatter profits.
Broader digital marketing horizons 
In just two decades, the world of publicity has ballooned from a limited choice of outlets (radio + television channels, newspapers + magazines, posters + billboards) to the wild west of the Internet and its global reach. As a result, digital marketing has built up an entire jargon of its own, that can intimidate the uninitiated.
Search engine optimization (SEO) keywords, backlinks, metadata, pay per click (PPC) campaigns, and account-based marketing (ABM) are new terms that sound fairly simple. In fact, they guard the gateway to Internet sales, managing viral brands, leveraging influencers and bumping up sales through social networks.
Searchbot algorithms, image rights, creative content, differences in approach needed for B2B and B2C targets are all important factors in campaign spend and payback planning. But the underlying secret weapons remain unchanged: rock-solid data, long-term strategizing and turn-on-a-dime tactics!
Better results through strategic analysis
The scattershot approach to marketing died with the XX century. Today's marketing gurus know the precise targets for each campaign, the trends in each segment and the competition. Remember: effective strategic marketing solutions are results-driven, measured accurately in small increments.
This is where metrics and analytics show their true value. As the gap between marketing and sales narrows, bridged by social media and online purchasing, it's easier than ever to calculate the exact payback on every marketing budget dollar, seeing where and when it was spent – and then analyzing why.
No game for amateurs
Handling these calculations is a delicate task that requires the farsightedness of a clairvoyant and the dexterity of a juggler, while racing to keep up with fast-developing technology. It's fine for other departments to put forward their marketing ideas, of course. But how often does an electrician take the householders advice, when rewiring a home? Does a dentist accept the patient's suggestion on what kind of drill to use?
When it comes to the crunch, the best idea is to trust the professionals. Because they understand that digital marketing is far more than a handful of buzzwords and a cluster of pretty faces. The experts know how to slip inside customers' minds and analyze their unspoken wants and needs. Data – this is the secret sauce that turns a try-hard digital marketing campaign into a top seller.
Want more insights?
Subscribe to our weekly marketing tips and advice, delivered straight to your inbox.
Oops! We could not locate your form.
Want more? Here are some other blog posts you might be interested in.
As we approach the end of 2023, it's an opportune time to reflect on the year's digital marketing trends and speculate ...

In the dynamic realm of marketing, encountering a phase where your strategies cease to yield the desired results is not uncommon. ...

Being a Chief Marketing Officer (CMO) is no easy feat. As the head of a company's marketing department, you are responsible ...
For founders and growing companies
Get all the tips, stories and resources you didn't know you needed – straight to your email!