Marketing technology – aka MarTech – has come a long way from the random email shots that clogged the world's inboxes and drove users crazy during the 1990s. Today, digital marketing tools pinpoint their targets with amazing accuracy, in terms of topics and timing.
Thanks to state-of-the-art software and sophisticated platforms, businesses and even individual entrepreneurs can now pursue their goals faster and at lower costs. Although the MarTech needs of every enterprise are unique, rapid technological development is filling each gap as it appears. Three fast-progressing areas that are crucial for digital marketing are:
Content Management: no longer an exhausting task that demands hours of cumbersome coding, content management has progressed to the point that modern CM systems can easily handle the consumer-facing aspects of digital marketing like blogs, websites, press releases, virtual stores, and social network outreach actions.

Personalized Emails: an oldie but still a goldie (in digital marketing terms), email is still one of the cheapest and most effective ways of following up on leads and pampering customers. In a recent survey, more than half the respondents confirmed that they checked their inboxes at least once an hour during the day. That's ten chances to draw closer to your goals – and marketing automation tools can speed up this process when steered by in-depth analytics.

Data Analytics: progressing by leaps and bounds, in just a couple of decades, data analytics today reflect market trends, tracking how consumers spend their free time, discover new products, shop, and communicate with the world at large. Skilled marketers deep-dive into these datasets to define consumer preferences and draw up online behavior maps that steer advertising budget allocations.
Keeping Pace with Market Demands 
Progressing exponentially for more than two decades, digital marketing is necessarily right on the cutting edge of the virtual universe. Innovative technologies are constantly pushing the boundaries and discovering met (and often unknown!) needs.
At the consumer level, the most striking example is probably the smartphone: for close to a decade, around half of the world's web traffic has been mobile, and continues to rise steadily. This is due partly to the leapfrog effect: in more remote and less-developed regions, satellite networks and cheap smartphones brought Internet access to millions of people, without prohibitively expensive overland infrastructure.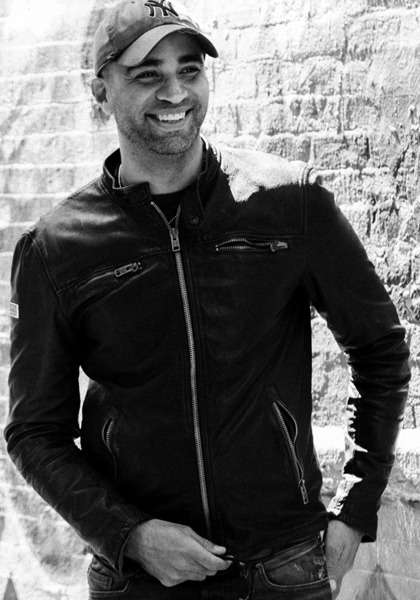 See how Transmyt can drive massive amounts of growth for your business.
SEO – Unlock massive amounts of traffic.

Content Marketing – Our team creates engaging content that will get shared + attract customers.

Paid Media – Effective paid strategies with clear ROI.

Website Development – Cutting-edge technology platforms.
Picking the Right Digital Marketing Tools
The markets are right there, spreading across the globe and eager for content. The trick is to pick the right tools for reaching out to each of these potential consumers through personalized content with keyword-rich SEO, underpinned by skillfully designed media campaigns and trustworthy metrics.
Ranging from low-tech email templates to complex automated systems that handle the nitty-gritty aspects of digital marketing, these apps and analytics steer sales strategies, responding to the needs of even the smallest niches.  Here are a few ways they can save time and money for businesses of all sizes while building traffic and burnishing reputations during the uncertain years that lie ahead:
MarTech Automation Tools are a really smart investment, as they take over many time-hogging aspects of project management, freeing up marketing staff to focus on more creative aspects that spotlight brands, their products, and services. Sophisticated MarTech automation tools are scalable, compact enough for today, and flexible enough to grow with your business, underpinning expansion through data and metrics that ensure impressive ROI, by tracking everything from campaign spending to productivity. 

Data Security is crucial to any business, as data breaches have almost doubled over the past decade. Often headlined, every hacker attack leaves consumers more cautious about providing precious personal information, so your website and outreach channels must offer constant reassurance that their data – which is a priceless asset of your business – is thoroughly protected against malicious intruders. 

More Personalization reflects the trend towards building individualized connections with each consumer, in contrast to the scattershot approach of earlier years. In fact, 44% of consumers state they would switch to a brand with more personalized marketing materials. Individualized content encompasses tightly-targeted product recommendations, social media ads, and even customized video messages, distributed through channels that range from traditional emails to brand-new platforms demanding equally innovative marketing approaches. 

Higher Spends on Analytics

reflect changes in the ways that business owners are viewing their target markets, seeking insights into consumer preferences that can steer their marketing actions across a broad range of channels. Pumping up lead generation through actionable insights, predictive analytics of the across-the-board opportunities for proactive marketing actions that stay a step ahead of the competition. 

Direct Mail

is making an unexpected comeback, with over 40% of its recipients happy to engage with these pieces, particularly as they can choose the most convenient times to do so. Easy to track and personalize, cost-effective direct mail shots supplement digital campaigns in the real world, building up trust and familiarity. 

No More Third-Party Cookies means that individual consumer data will no longer be available to businesses after Google phases out third-party cookies in early 2022. Accounting for close to 70% of the web-browsing segment, the step will dramatically curtail data collection options. Instead of relying on cookies to reflect consumer behaviors, businesses must recalibrate the strategies, finding new ways of understanding and reaching out to current and potential customers. 
What lies ahead for MarTech in 2022? 
Until now, MarTech has been driven mainly by progress in technology, particularly the marketing automation segment, which has been expanding steadily at close to 10% a year. In fact, more than 50% of businesses are already using at least some of these digital marketing tools, with budget allocations for analytics software tipped to rise sixfold during this decade.
However, consumers will take firm hold of the digital marketing reins in 2022. Not only is Apple's recent iOS 15 update curbing the data-gobbles of Facebook and Google, but it is also allowing iPhone users to decide whether they want their handsets to display personalized ads from Apple itself. With Google's ban on third-party cookies coming into effect in early 2022, some of the main metrics long used to steer digital marketing activities will soon lose their clout.
This means that companies must seek out new ways of building customer relationships and learning more about their target markets. However, a recent Adobe survey found that four out of ten brands are unprepared for the imminent disappearance of third-party cookies. This indicates an urgent need for data gathering strategies that will keep pace with consumer preferences.
Despite these uncertainties, there is little doubt that ongoing investments in marketing software – which today includes AI as well as automation – will be the smartest choice. Currently accounting for up to a third of marketing budgets, cutting-edge MarTech will still be the most effective way to stay ahead of the competition  –  particularly in a cookie-free future.
Want more insights?
Subscribe to our weekly marketing tips and advice, delivered straight to your inbox.
Oops! We could not locate your form.
Want more? Here are some other blog posts you might be interested in.
As we approach the end of 2023, it's an opportune time to reflect on the year's digital marketing trends and speculate ...

In the dynamic realm of marketing, encountering a phase where your strategies cease to yield the desired results is not uncommon. ...

Being a Chief Marketing Officer (CMO) is no easy feat. As the head of a company's marketing department, you are responsible ...
For founders and growing companies
Get all the tips, stories and resources you didn't know you needed – straight to your email!