Potential investors have seen and heard it all before – so how do ambitious start-ups grab their attention? Creating a stand-out pitch deck is as much about presentation as content, and even the most amazing unicorns need careful grooming.
Here's a rough explanation of why it's so hard for many start-ups to move into the VC pipeline:
100 people pitch for four crucial minutes;
50 are invited to a first meeting for maybe an hour;
10 are invited to a second meeting for perhaps half a day; but
ONLY ONE is picked for investment.
Although the actual times obviously vary, the harsh truth is that this is a wide-mouthed funnel that narrows rapidly, with only a fortunate few making it through to the final cut.
Standing Out From The Pack
Constantly surrounded by swarms of hopeful partners-to-be, venture capitalists are perceptive and fast thinking. Here are five simple steps that will keep your VC audience focused for those crucial first four minutes of your pitch.
Target the right investors, by researching their interests, careers, track-records, and possible tie-ins to your business;

Showcase your solution early in your pitch, right after a brief explanation of the gaps filled or problems solved;

Focus on people who need/want your product, with compelling reasons why your idea will sweep the market,

Spotlight opportunities through a brief overview of current markets, recent innovations, and foreseen trends;

Tell an engaging story that appeals to the emotions, underpinned by a solid infrastructure of well-researched facts and figures.
K.I.S.S.
Yes, do keep your presentation simple, for even the most sophisticated investors. Make sure your pitch deck is easy to understand at a glance, with plenty of bullet points, images and screenshots. Eye-catching visuals are your best friends here, rather than chunky blocks of text. Here are some good examples
It's important that you know every aspect of your business, of course, and you must be ready to answer even the trickiest questions. But there's no need to cram all the details into your initial presentation. There'll be plenty of time to dig into the nitty-gritties as you progress through the VC funnel.
In principle, your opening section should spotlight only crucial aspects of interest to potential investors. So keep your pitch deck to no more than fifteen slides, for maximum impact.
Here's a barebones outline of the basic facts that you should include:
At COMPANY, we are working on a PRODUCT/SERVICE that's a UNIQUE SOLUTION for these POTENTIAL CUSTOMERS with these PAIN POINTS;
We operate on this MARKET, which topped XXX million dollars last year, with XXX CONSUMERS;
Although similar to these COMPETITORS, we stand out because of our INNOVATIVE ADVANTAGES;
We currently have this PRODUCT/SERVICE and this STAFF;
We are looking for this HELP to reach our PROJECTIONS, with this PAYBACK.
Details – like financials, premises, distribution, licenses etc. – can be hammered out later. If your story is engaging enough, your audience will be clamoring for more information. 
Stay Flexible, Be Competitive
For added flexibility, avoid listing the specific terms of a deal in your deck. Instead, underscore the possibilities opened up by your concept, and let your VC listeners draw their own conclusions, based on their individual experiences. They might come up with ideas and proposals that surprise you!
However, do make sure you give your angels a general idea of how you would spend their money, and what outcomes you anticipate, based on familiarity with your market. This builds up trust in your abilities, boosting your chances in this competitive sector. Remember, VC activities have been shrinking steadily, with a drop of almost 45% in start-up funding rounds in the USA during 2020.
Share the Stage
Pitching is a great opportunity to introduce key team members, so they can strut their specialized skills. Sharing a pitch subtly indicates that you're a team player – who might well be easier to work with than a brilliant but difficult diva.
A well-balanced staff whose complementary expertise blends seamlessly into a harmonious workplace is a major asset for any business. And it's certainly a factor that weighs in your favor, when a venture capitalist is shortlisting targets for investment.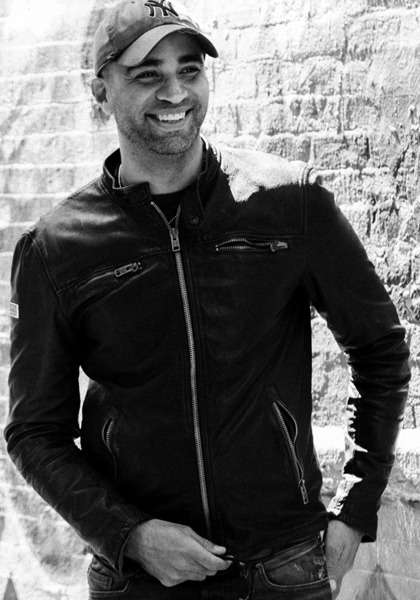 See how Transmyt can drive massive amounts of growth for your business.
SEO – Unlock massive amounts of traffic.

Content Marketing – Our team creates engaging content that will get shared + attract customers.

Paid Media – Effective paid strategies with clear ROI.

Website Development – Cutting edge technology platforms.
Facts, not Fudging
All projects and products have their downsides, often related to regulatory, cultural or economic factors. Although there's no need to underscore these aspects during the crucial opening minutes of your pitch, a brief mention is often advisable as you move towards your closing words.
At the very least, this shows that you have done your homework properly, and are finding ways to address these issues. At best, this frankness also reflects honesty and a willingness to deal with realities – both of which are highly desirable characteristics in a future business partner.
First Impressions Matter
Just like an actor on opening night, being word perfect is important when pitching. That means rehearsing that vital introduction over and over again, trying out different tones, phrases and pacing until it accurately presents your business and its possibilities to possible investors.
Thinking ahead and planning replies to even the trickiest of questions is time well spent. A useful approach is to deliberately pick holes in the concept underlying your start-up (because your audience certainly will!) so you can plan how to bridge these gaps well before your pitch date.
Showing that you're far-sighted enough to deal with hurdles is a great way of giving investors confidence that your business would be a good bet for them. That's why it's important to underpin your pitch deck with solid data, building up investor confidence in your unicorn.
Learning from Two Major Success Stories
When designing your pitch, there's no need to reinvent the wheel. There are plenty of pitch deck templates available for download, and one of them will be perfect for your purpose. Here are a couple of famous examples:
Among successful start-ups over the past few years, few have explained their business plan as straightforwardly as Airbnb. Its focus was a large market ready for an innovative competitor, with an impressive rate of traction.
Back in 2010, Uber raised over USD 1.5 million by highlighting a key pain point (inefficient taxi services) with a tempting solution (one-click cab calling). While highlighting key differentiators, its pitch deck also includes best-case and worst-case scenarios.
Key Takeaways
When pitching your start-up to a dwindling pool of angel investors, confidence and authenticity are two memorable characteristics. Above all, remember that venture capitalists are people, with emotions – and they will always remember the way your pitch makes them feel.
Here are a few example of winning pitch decks from notable companies
Want more insights?
Subscribe to our weekly marketing tips and advice, delivered straight to your inbox.
Oops! We could not locate your form.
Want more? Here are some other blog posts you might be interested in.
Launched as an upgrade to Universal Analytics, Google Analytics 4 (GA4) offers a more robust view of user behavior across ...

Every startup aims to hit a home run. In an era dominated by technology, the key to achieving this lies in ...

In business, "strategy" is a term that is thrown around frequently, often without a true understanding of its ...
For founders and growing companies
Get all the tips, stories and resources you didn't know you needed – straight to your email!